RAPID Synthesizer - Demo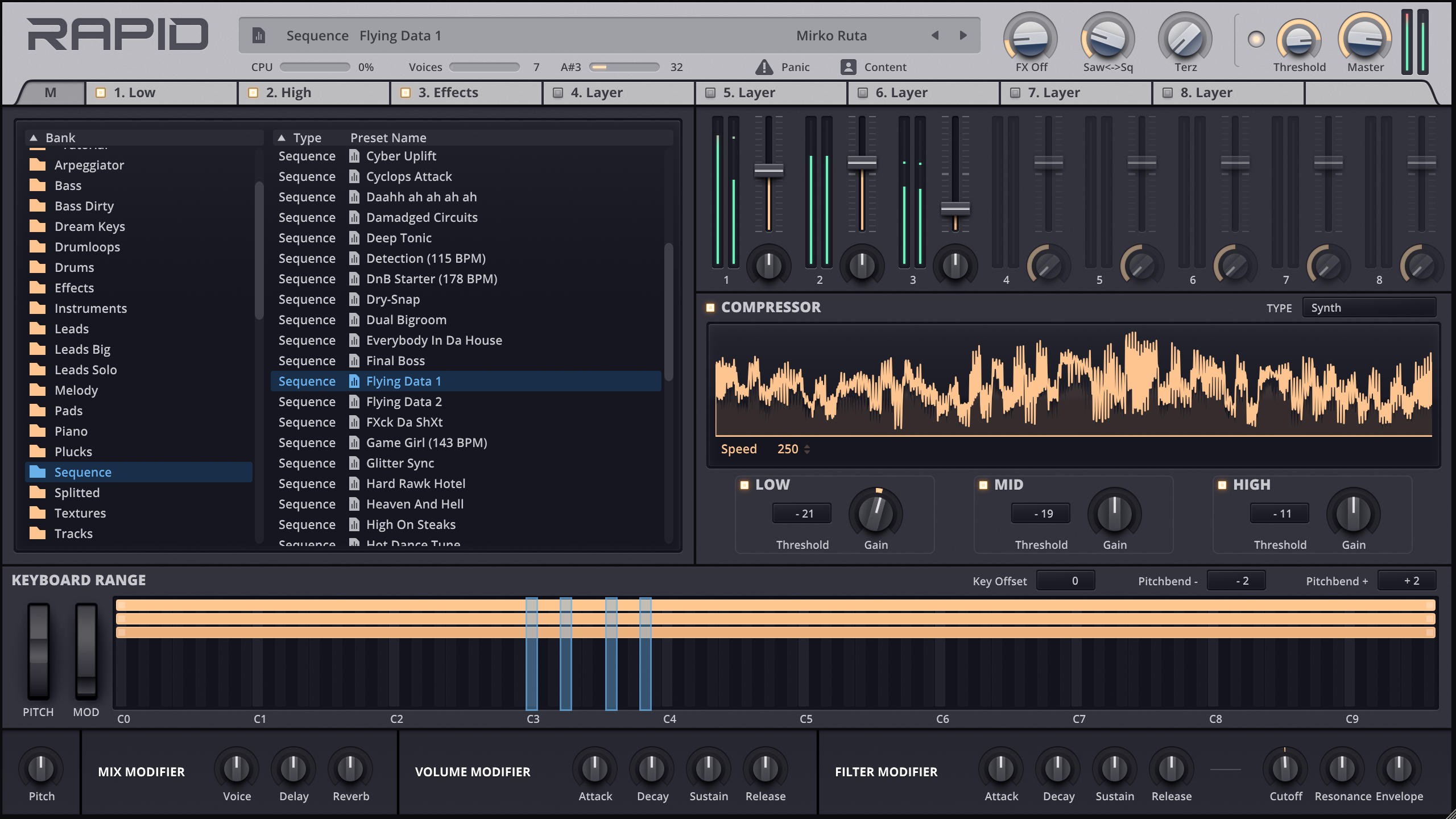 You want to try out the software before you buy it? Then this is the right place for you. Here you can download a free demo version.
Or you would like a brief insight into the software? Check out the General Features.
The full version contains much more sound presets, wavetables and multisamples. For more information about the included content look up the Product Description.
This is a preview version for demonstration purposes and therefore not fully functional. You can open and play a few demo sounds and use all synthesis feature. You can't save sound presets and have to restart the application after 20 minutes of use.
The full version also includes the additional plugin RAPID FX.
Only for personal and review purposes. You may not use the demo application for commercial purposes.